Summerland Monkstown Cork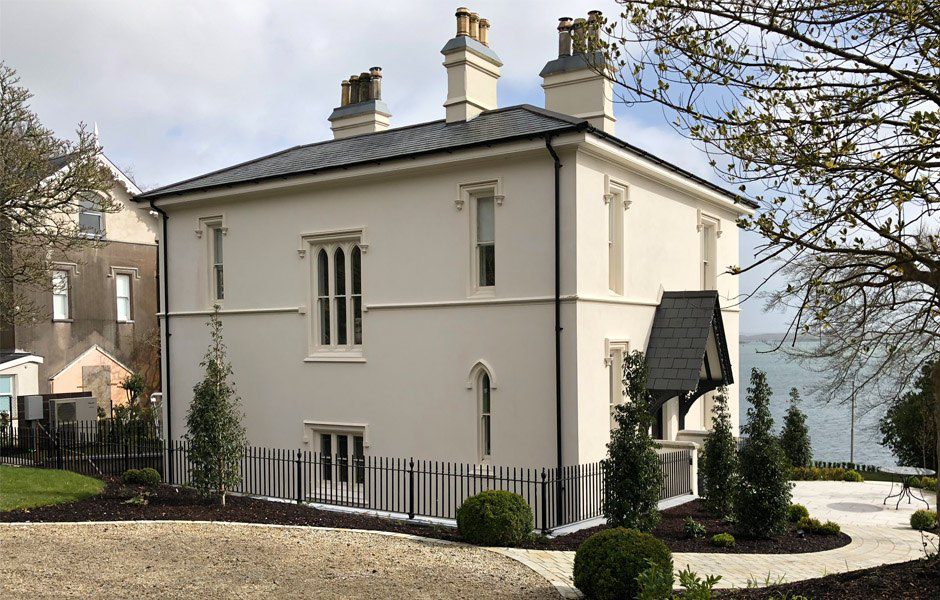 Project Background
The owners of this Victorian villa style house approached us to undertake the restoration and renovation of this elegantly proportioned house, set on a prominent site overlooking the harbor.
The house was built around 1860 and was used as a Church of Ireland rectory, until 1956 when it reverted to use as a private house.
The 3,250 sq ft of space has been redesigned, including the basement level, which is going to become the focus point of the project.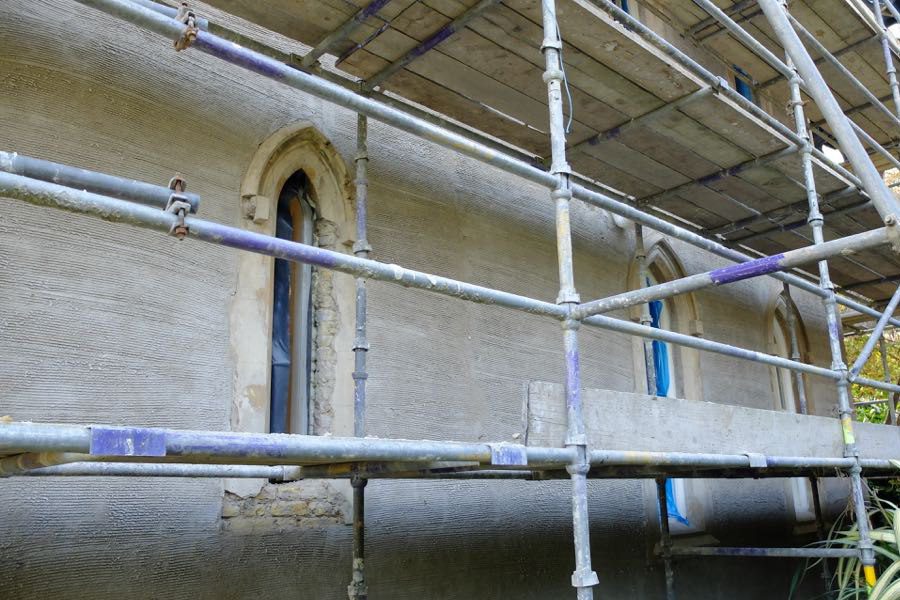 Materials and restoration methods used
Linehan Construction is working precisely to the client's requirement to restore this building to its original splendor without compromising on its historical values, but in the meantime upgrading it with the newest technologies, like under-floor heating, air-to-water heat pump, air-tightness membranes on ceilings and high standards insulations of walls.
Care and attention has been given to the restoration of many features, as the hood mouldings around the pointed arch windows, chamferend rendered reveals and the tripartite timber sliding sash windows to the two bay windows of the main elevation.
All the existing timber up and down sash windows have been restored and double-glazing has been added to increase the U value. Underfloor heating has been installed on the basement level as well as in the first floor of the house with a Air to Water Heat Pump system.
The design of the gardens and internal layout, the gardens and all the alterations of the has been followed on going following the construction progress, we presented the client with a 3D visualisation so that they could be sure of how the finished restoration project would look.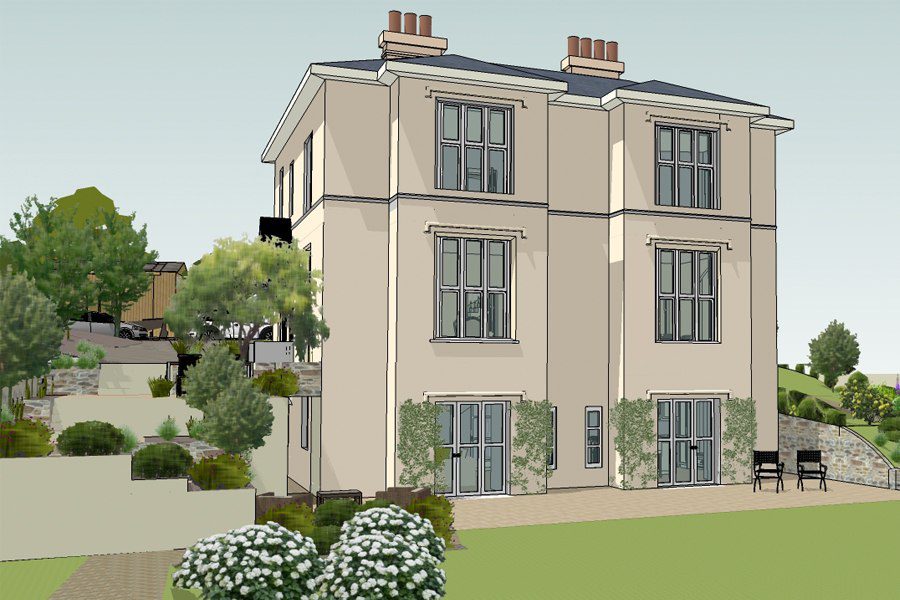 RENOVATIONS
At Linehan Construction we have the skill and ability to undertake virtually any restoration project within Ireland. Our team of highly qualified craftsmen have vast experience in building conservation.
Historic construction projects can be classified into one of the following categories:
Preservation – Historic preservation occurs when the existing materials are left intact, rather than replaced, improving upon surrounding elements where needed.
Restoration – Historic restoration takes into account the structure's most significant time period and recreates the elements accordingly.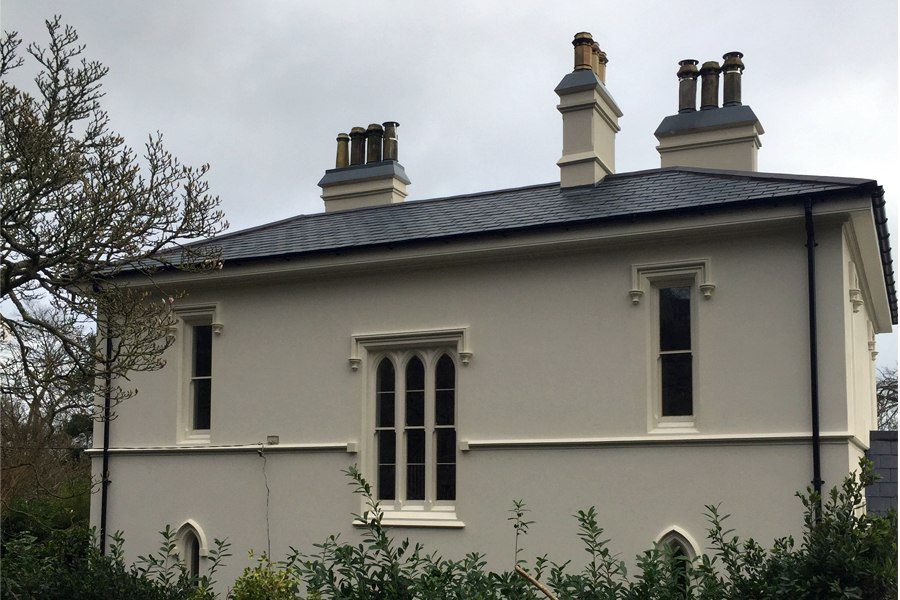 Rehabilitation – Historic rehabilitation allows the property to function as a contemporary structure, while maintaining its heritage and cultural values.
Reconstruction – Using all new materials, historic reconstruction rebuilds a previously non-usable space from the ground up. If you are not sure how your historic restoration project should be handled, we are available to help you with the planning, design stages and full construction.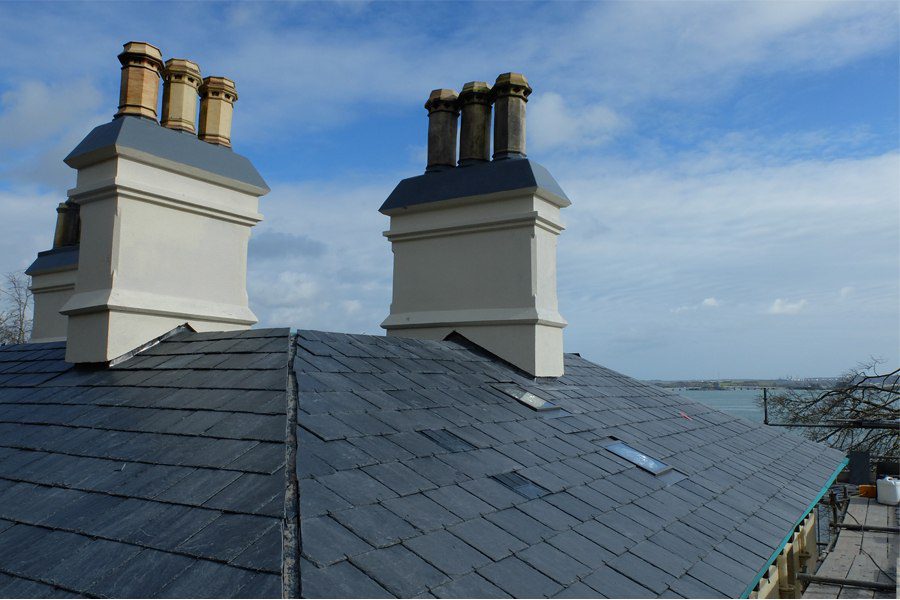 3 Grattan St,
Cork,
T12 XP9F