New Build House – Ballinhassig, Cork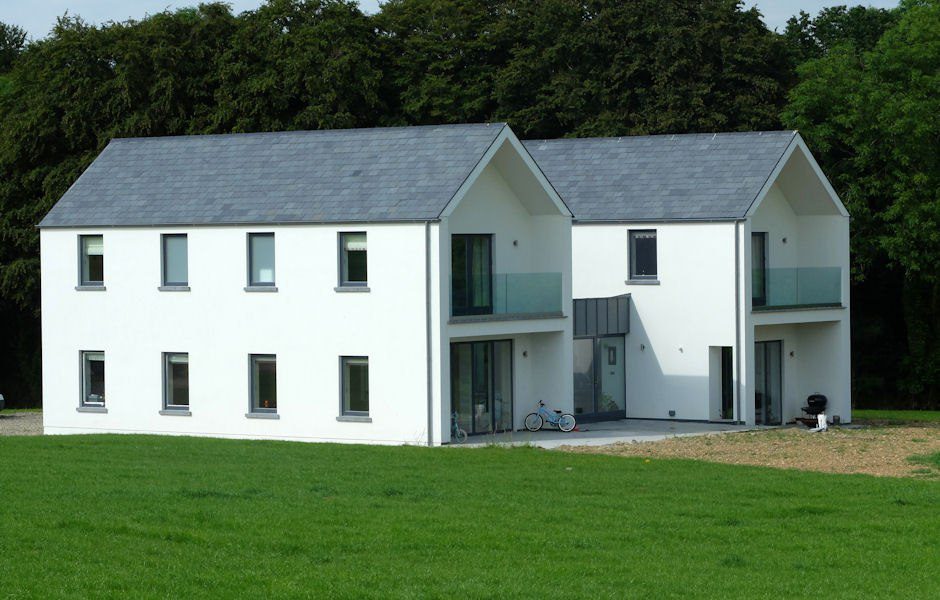 Project Background
Having seen a previous new build house built by Linehan Construction the client approached us to tender for a contemporary house on a green build site in Ballinhassig, Co. Cork. The house is a 4,000sq ft house with 4 bedrooms and 5 bathrooms.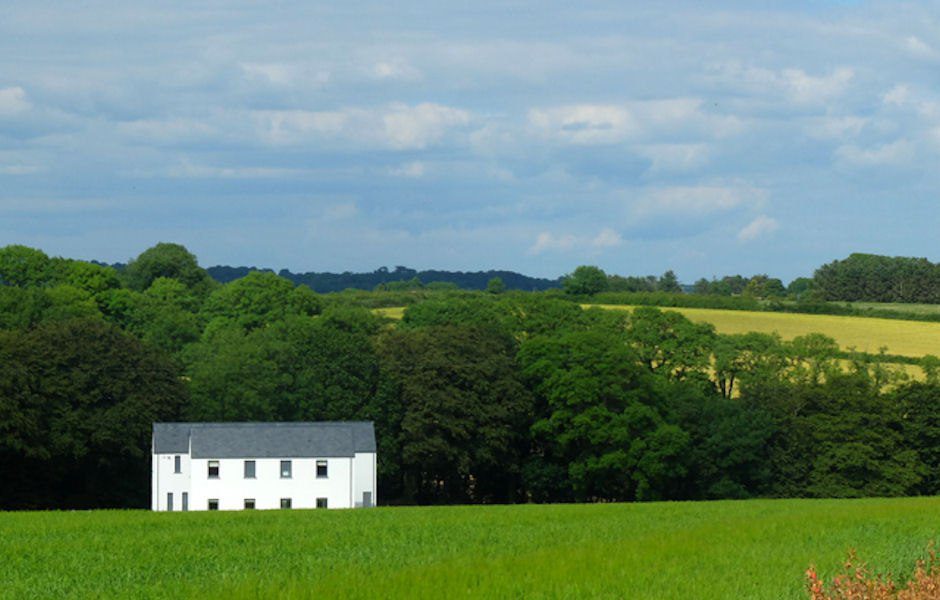 Design Process
The clients presented us with a draft set of plans which they asked us to help them adapt using 3D design to meet their wish list. They wanted to achieve a high specificiation house with a contemporary design that sat well into its countryside setting.
Transferring the 2D drawings into 3D computer visualisation helped the clients confirm all aspects of the build design including room layouts, room dimensions and window positions.
Due to the high specs that the house required a lot of the design process involved the planning of these requirements.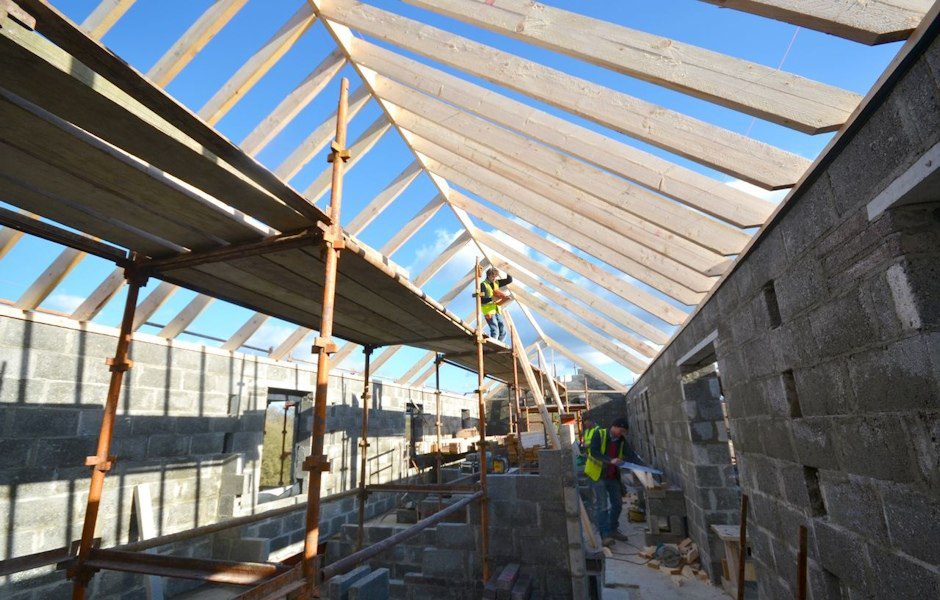 Materials/Construction method
This house is concrete construction with concrete slab floors. It is insulated to A rated standards with air tightness and Intello airtight membrane to control the air circulation.
To achieve a high rated home with low energy costs we used geothermal underfloor heating, a heat recovery system and 6″ pumped cavity wall insulation with 50mm insulated slabs.
The house was designed as two separate 2 storey buildings joined by two glass walkways which form an enclosed central courtyard. The glass walls of the courtyard are Viking bi-folding airtight doors which can be fully opened back to open up the courtyard.
The windows are A rated Rationel Aluclad windows, double-glazed argon filed sitting on granite windowsills. All wooden floors and tiles were sourced and fitted by Linehan Construction. We also undertook all of the interior decorating.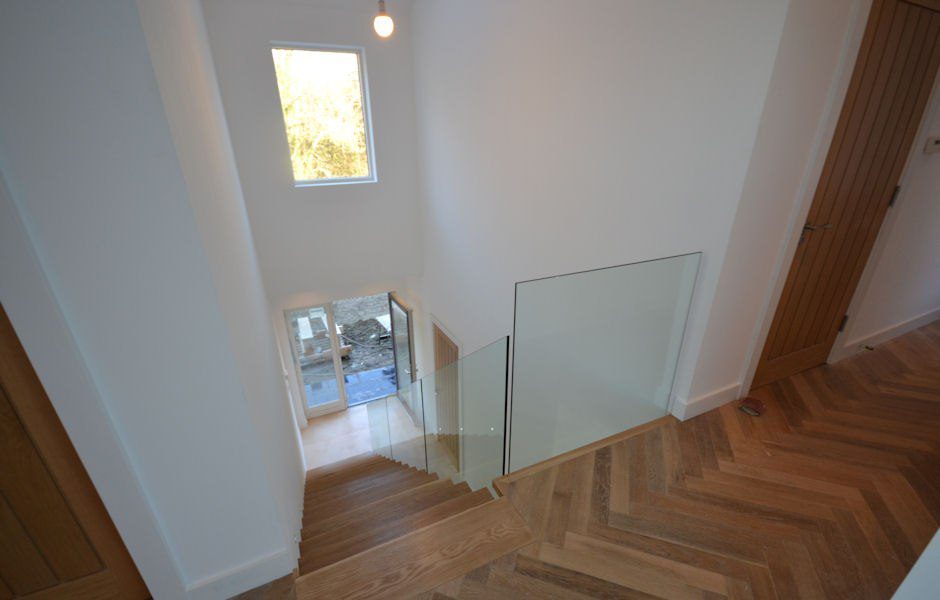 Performance monitoring
Based on the annual electric usage of 12.800 Kw/hrs and the size of the dwelling (350 sqm), after a year of monitoring, this house is situated between A1 and A2 BER level.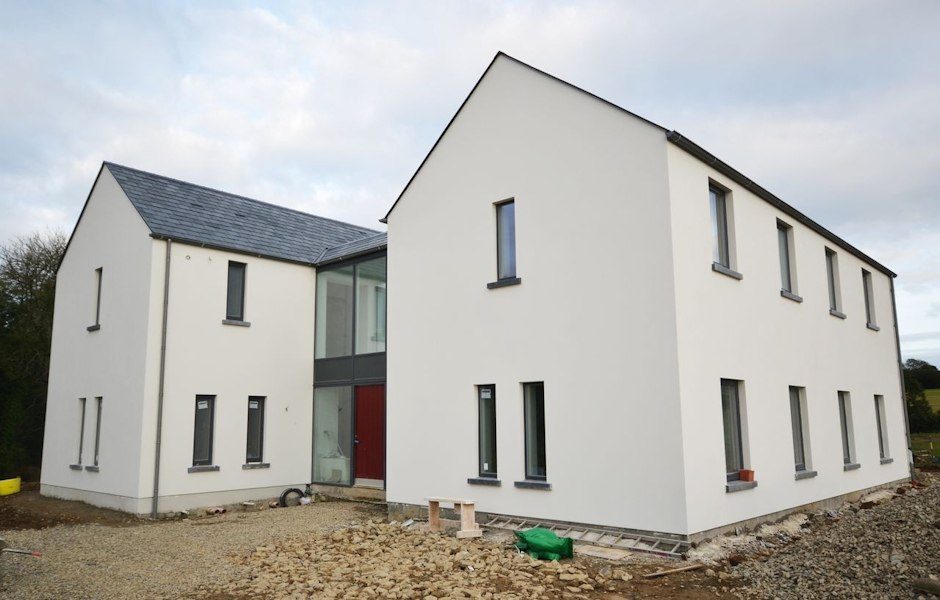 NEW BUILDS
When you build your new home with Linehan Construction you can rest assured that we will provide advice and expertise at every stage of the build from the design and planning stages, to construction through to all the fitting out and finishing. We have completed many new build homes across Ireland and our team specialises in bringing unique character to your home.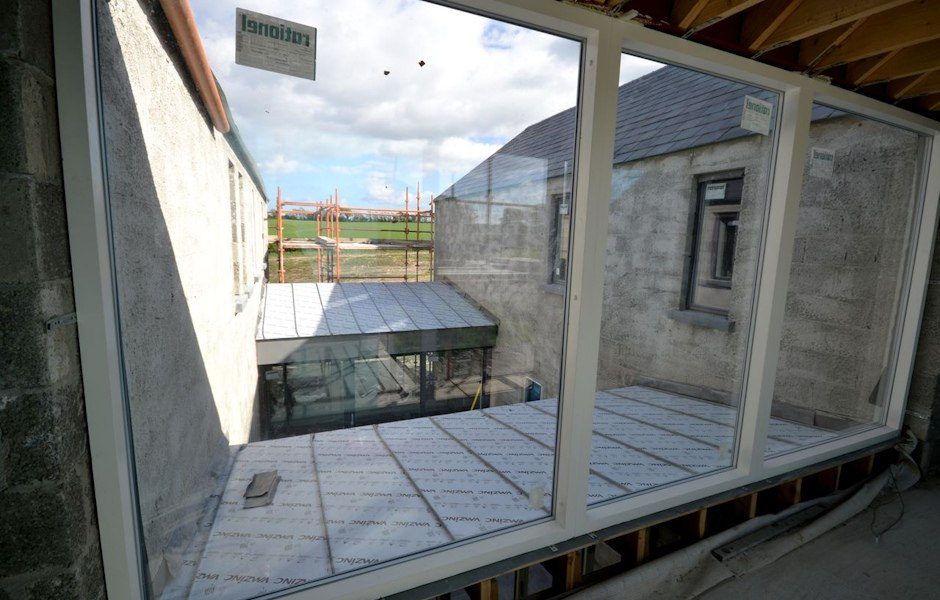 3 Grattan St,
Cork,
T12 XP9F