This mid-1800s dwelling holds great history, not only for its tasteful architecture but also for homing the founder of Cork's Examiner.
Now, Linehan Construction joins the homestead's history by designing a new extension to be showcased on the side of the existing dwelling.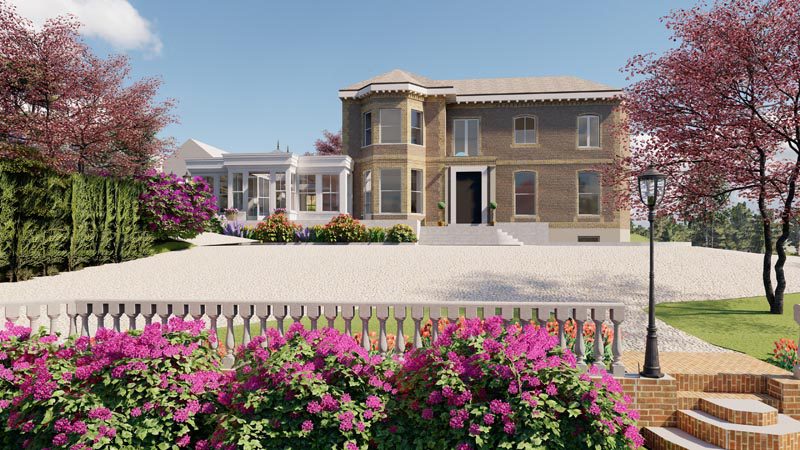 The clients found our team via Instagram which our team were thrilled by. We shot into action and drafted a design proposal and concluded the design process within three months thanks to the client's great eye for detail and vision for the home.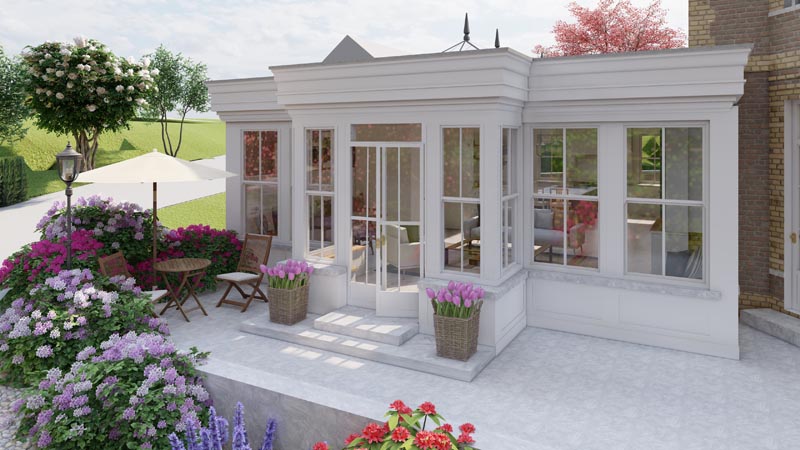 The original house stands as a two-storey, over-basement residence with a floor area totalling 4,499 sq ft. Viewers get a taste of what lies beyond the minute they step into the hall, with the chandelier, ceiling cornicing and hand-carved circular staircase that is lit up by the original arch-headed, multi-paned window.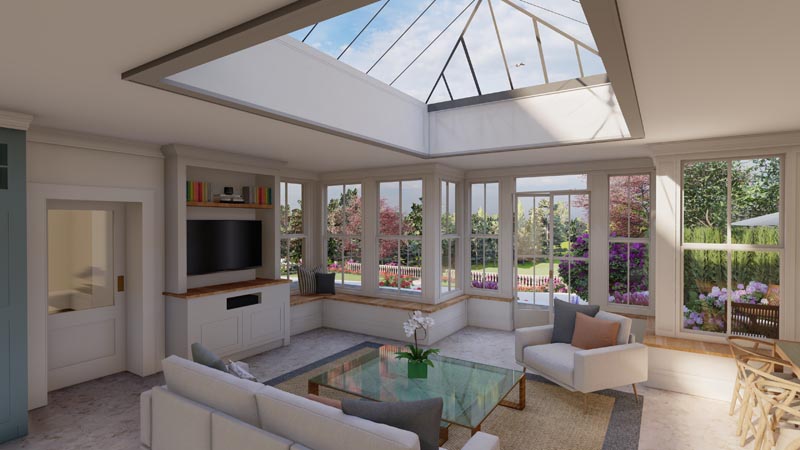 The dual-aspect drawing room is off the hall. This impressive room has an ornate marble mantlepiece and hearth, an original door with frieze panels and huge bay windows overlooking the harbour below. The dining room shares the same period features and has access to a patio area.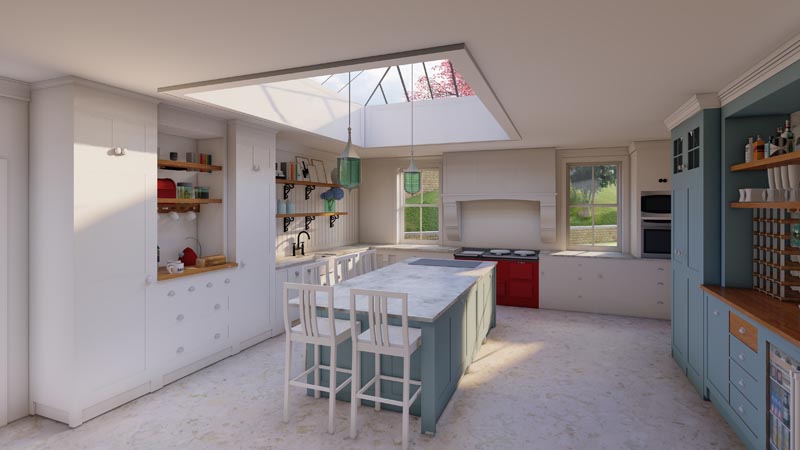 To compete with these luxurious spaces, the Linehan Architecture team proposed a tasteful and proud design that we believe sits comfortably side-by-side with the terracotta delight.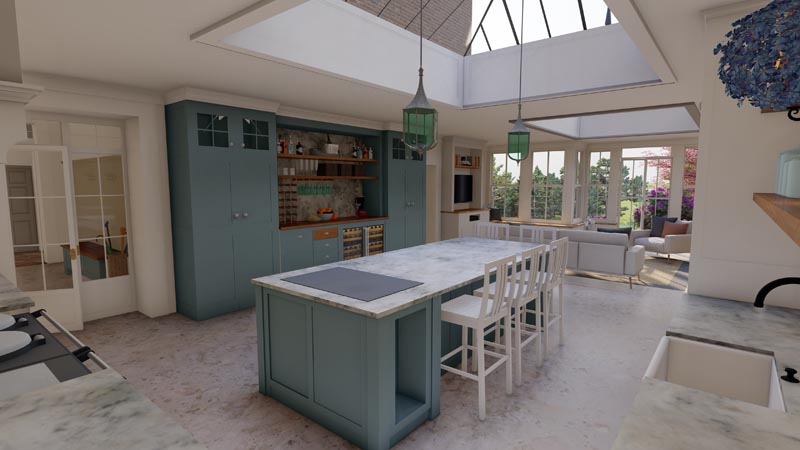 Styled in classical elements such as the sash windows with panelling and cornice detailing, the extension poses as a warm welcome to guests bringing them into a vast, open-plan living space that accommodates the family's kitchen, dining and living spaces.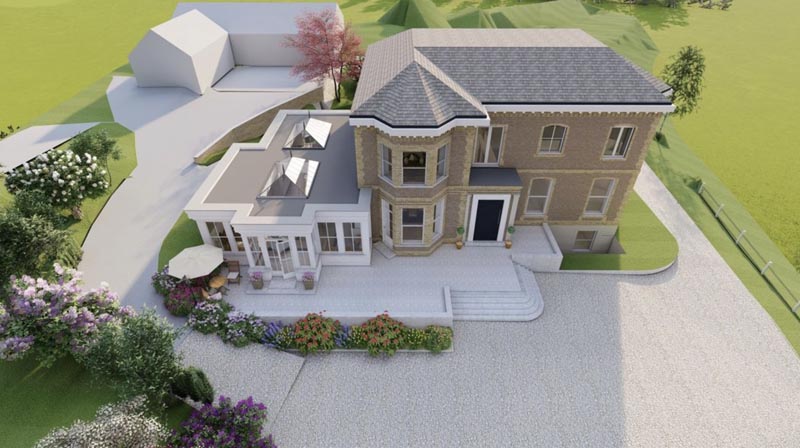 Works to the existing house also include the fit-out of a utility to be where the existing kitchen is located.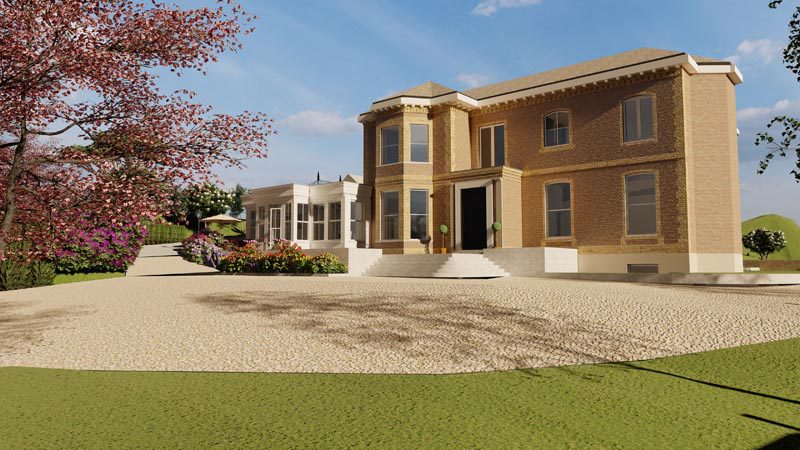 3 Grattan St,
Cork,
T12 XP9F