The 200-year old Carrig House is set against a sandstone rock cliff looking south over Cork City's River Lee and Marina.
The derelict villa was obtained by Linehan Construction and a business partner in 2021 and has since undergone a vast renovation that champions the Linehan portfolio.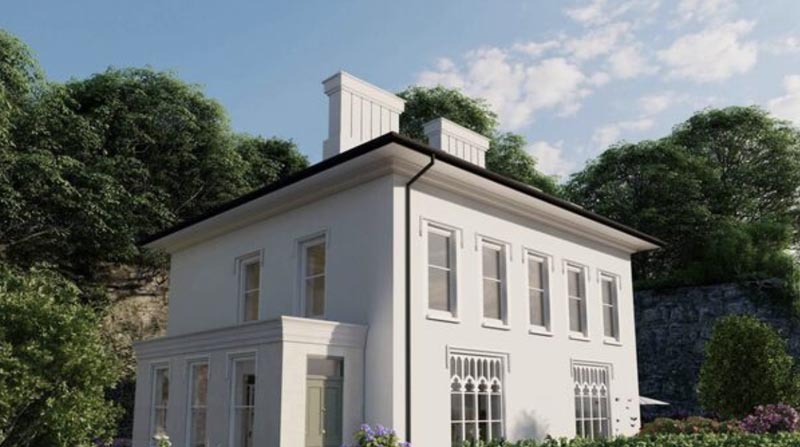 The Linehan Architecture team were tasked with completing a design proposal and a planning application for the protected structure's two single-storey extensions to the dwelling's sides.
Renovation works include the restoration of the original walls and the original windows located in the ground floor living rooms were brought into the Linehan workshop on Grattan st to be restored by our team's skilled craftsmen.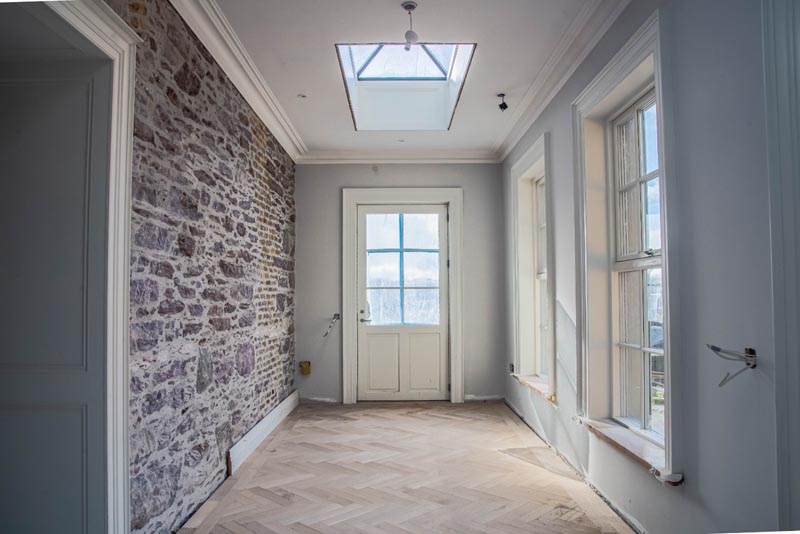 New technologies and systems have been installed such as the alu-clad Rationel glazing windows and a Linehans Designs Kitchen will be installed to compliment the classical interior.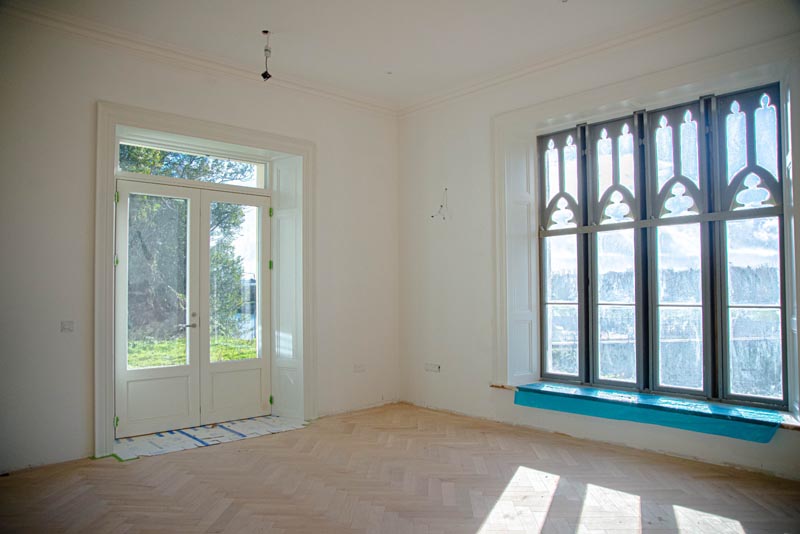 The work completed on Carrig House by Linehan Construction has been featured in various journals such as the Irish Examiner and has been recently announced as a finalist for an ICE award
Carrig House is set to hit the property market this year.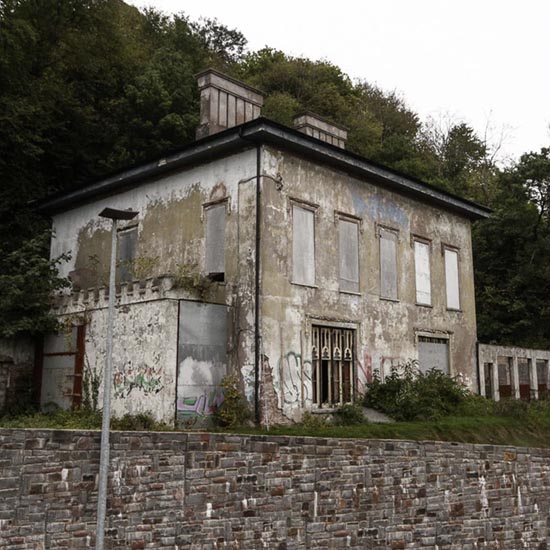 3 Grattan St,
Cork,
T12 XP9F